With enthusiasm and joy we have started the organization of a new version of the Explorations and Mines Fair, FEXMIN 2022, keeping the motto "Exploring the Mines of Tomorrow". As in previous versions, we are motivated by the certainty of the great geological potential of our country and the continent, and the confidence that the future of Mining rests on permanent and successful exploration.
After the successful virtual version – forced by the pandemic – in May 2021, we have decided to hold a Mixed Fair, face-to-face and virtual, due to the uncertainty that still exists about sanitary restrictions. It is a time of change; The Fair will be held in Espacio Riesco, the largest events center in Santiago, and in the month of August, coinciding for the first time with the Chilean Mining Month, and we hope to have, once again, the support and participation of the sector.
We will continue with monthly talks, in the program "Camino a FEXMIN"; These will be of two types: exhibitions of diverse and attractive exploration projects, such as those that will be presented on November 18, interspersed with scientific conferences by leading geologists, with topics related to metallogenesis. Both talks and conferences will be held through the Netmin virtual platform.
We will work so that FEXMIN 2022 becomes a great meeting place for the Chilean and foreign Explorers Community, with a broad participation of investors and service companies and suppliers, which will have large spaces.
We are waiting for you at FEXMIN 2022 !!
President of the Organizing Committee
Patricia Narváez
President
FEXMIN
Juan Carlos Marquardt
Vicepresident
FEXMIN
Sergio Vicencio
President
Colegio de Geólogos de Chile
Manuel Reyes S.
Tesorero
Colegio de Geólogos de Chile
Carlos Llaumett P.
Geólogo Consultor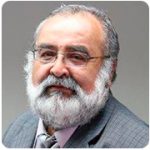 Mario Pereira
Presidente
Colegio de Geólogos de Chile
CLAUDIA LÓPEZ
Treasurer
Colegio de Geólogos de Chile
Aquiles Alegría
Director
FEXMIN
Paula Quijada E.
Executive director
FEXMIN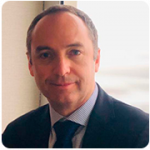 Cristián Solís
Lawyer
Thomas Eggers
MBA, QP, Head of Economic Geology
Kura Minerals
Ramón Araneda
Consulting Geologist
Nicolás Fuster
Senior Exploration Geologist
Augusto Céspedes
Director FEXMIN
Carlos Parada
General manager
NETMIN